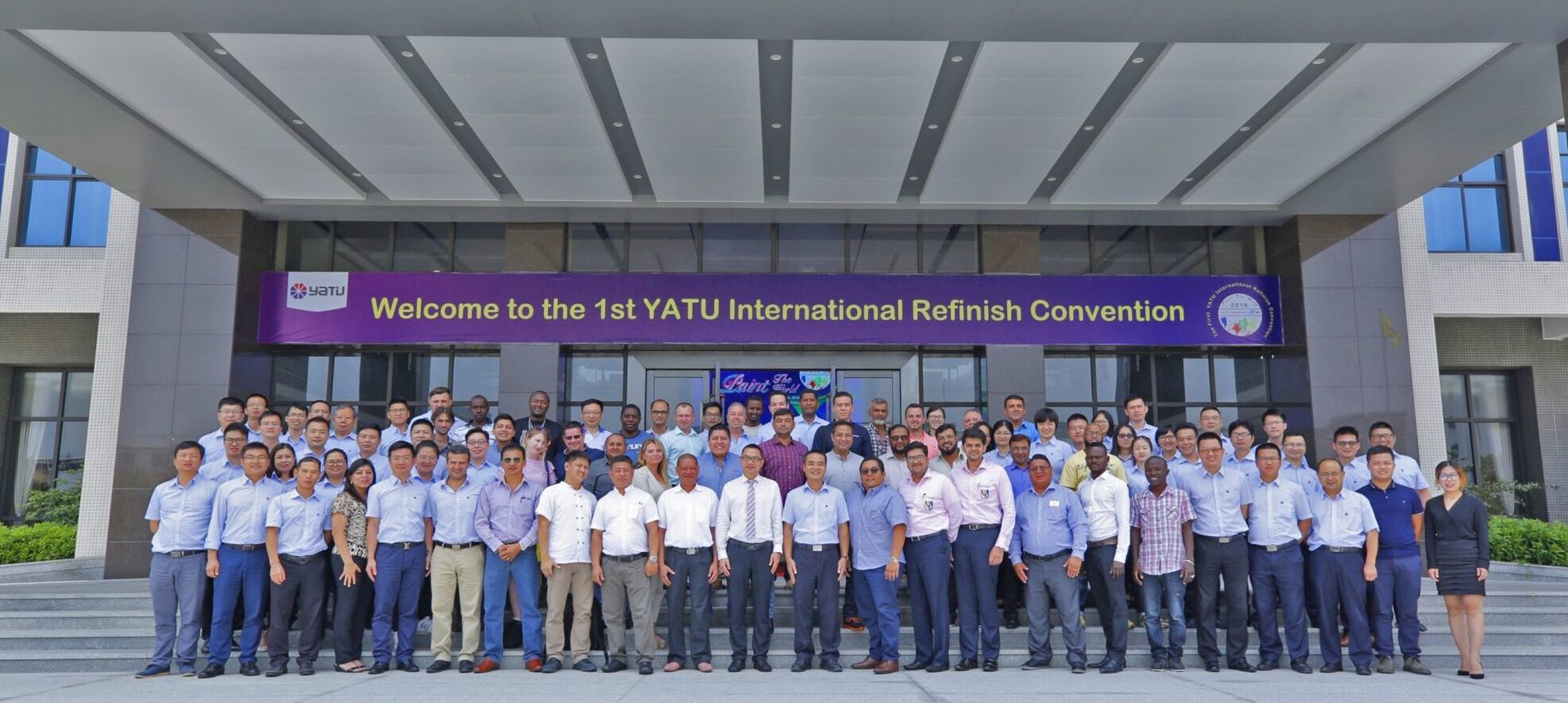 At 17:00pm on August 8th, the convention was coming to an end along with Mr. KC Huang's conclusion speech was delivering. The three-day event was going to finish with a big success.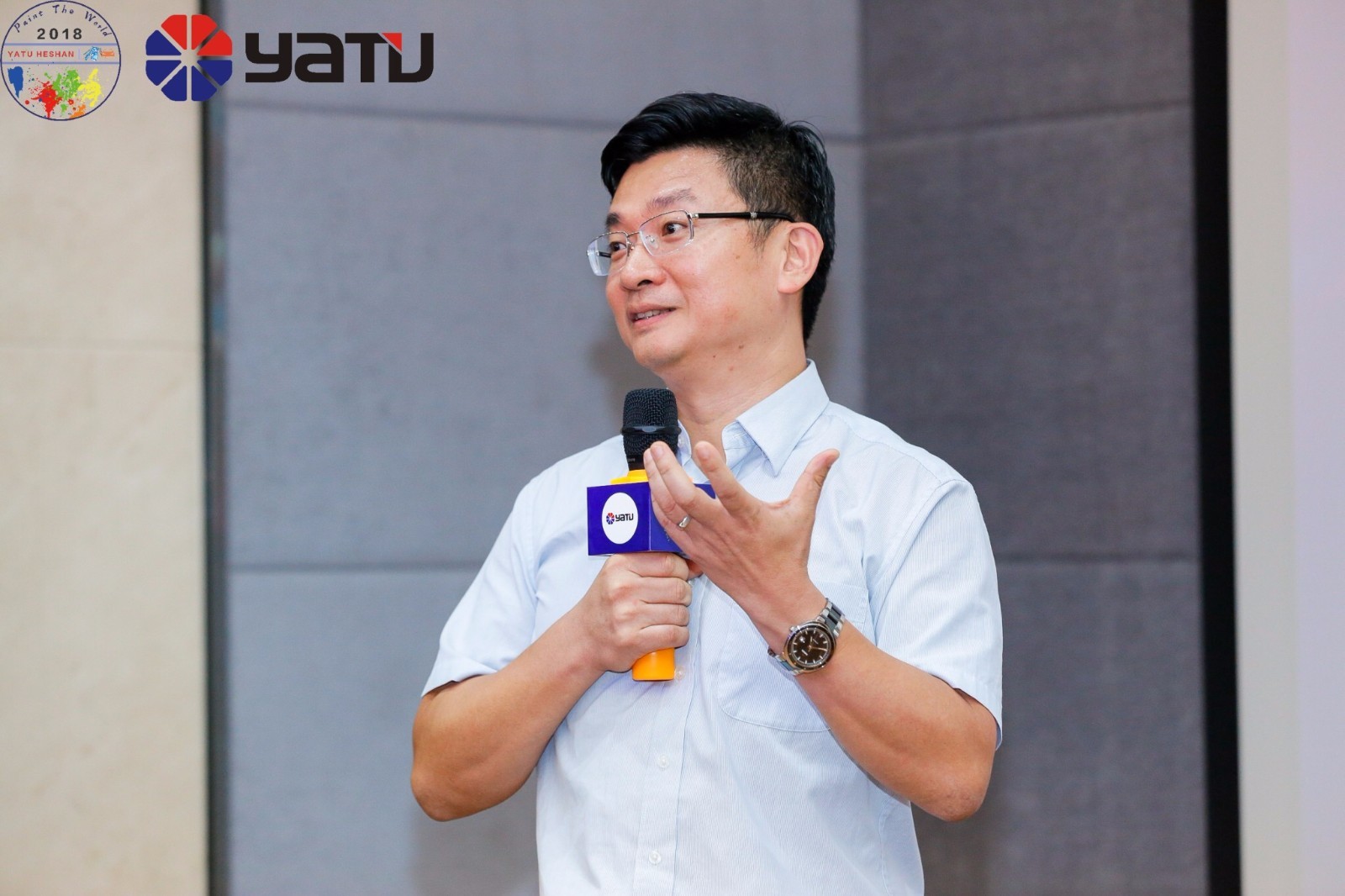 (General Manager Mr. KC Huang)
The YATU 1st International Mixing and Spraying Competition was held on August 6th and 7th. Thirty attendants from Asia, European, Africa and the Americans took participate in this activity. Six of them from China, Russia and Ecuador won the Champion, the Second Place and the Bronze. One attendant named Carlos said "This is the first time I came China and the first time to take part in this kind of competition. I missed all rewards, but I saw so many nice and hard-working technicians here. It deserves the more than 30 hours trip!" It goes to the target we set for this competition – Offering a platform for all technicians to communicate skills. Some of attendants will go on a 3-day product training in YATU training center after this event. We thank all of them and hope their mixing and painting skill will be better day by day.
Chairman Mr. Zhaojun Feng is giving a Speech at the Opening Ceremony
(Competitors from all over the world)
(Paint Mixing Competition)

(Paint Spraying Competition)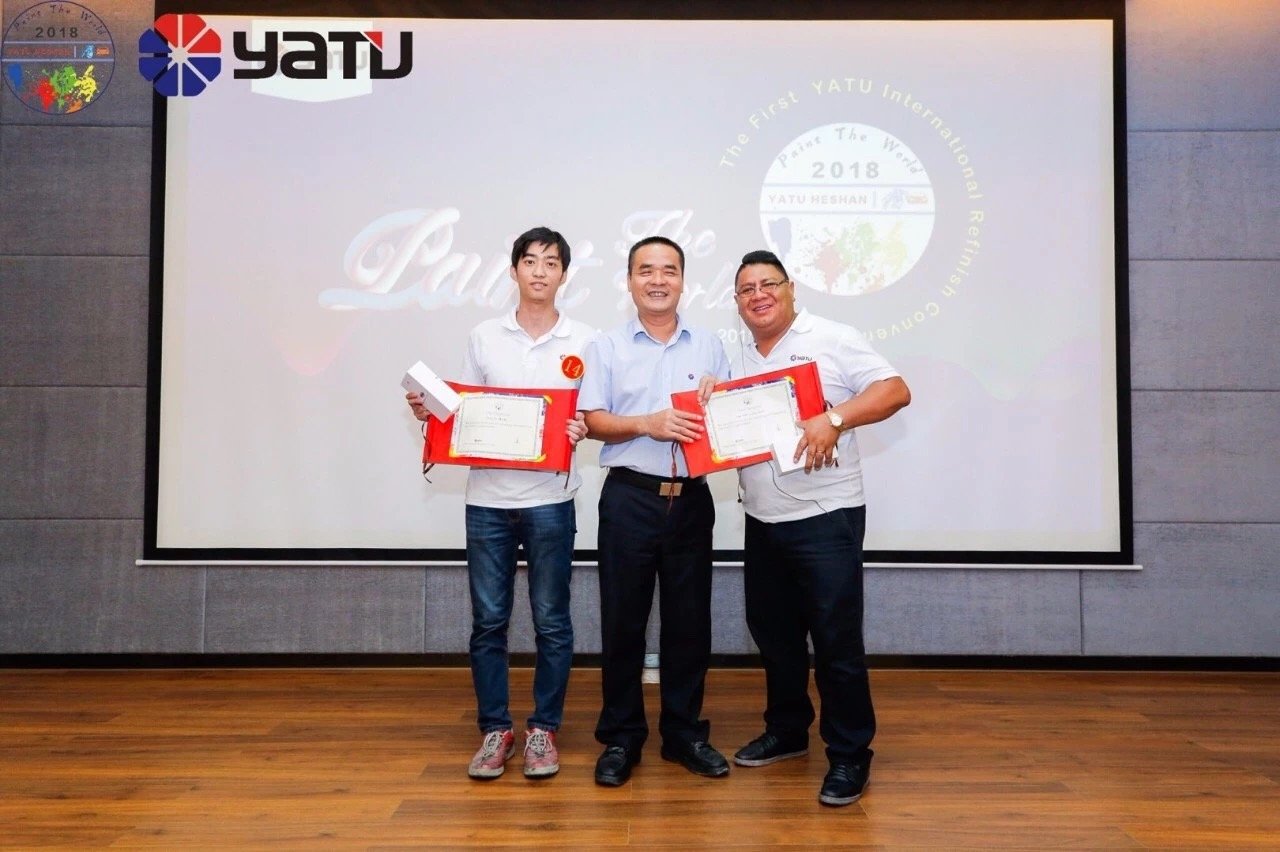 The 1st Place Winners
The 2nd Place Winners
The 3rd Place Winners
It was the Commercial and Tech Forum on August 8th. It was our honor to invite Mr. Shuilie Lv, the General Secretary of Guangdong Coating Association to join us and shared the status and development of Chinese coating. Meanwhile, Mr. Ralph Shen, the Vice GM of International Business Dept. shared the Overseas Market Plan. Then, Ms. Rongai Chen, the Deputy Director of R&D Dept., shared the Product Lines and Developing Trends. There was a heated discussion over the formula software and color chips during the QA section. Furthermore, we were so proud that 6 distinguished customers shared their business collaboration with YATU and the confidence in YATU products.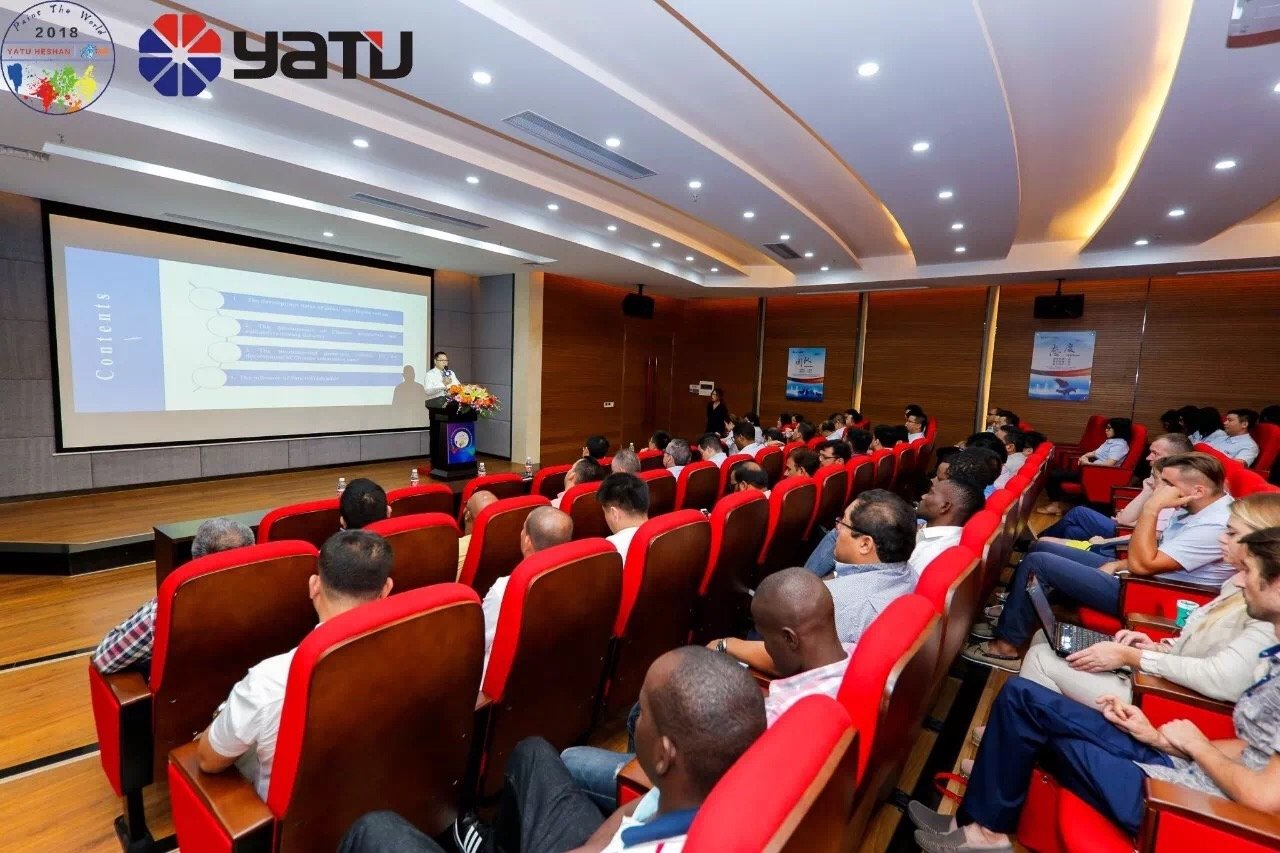 Commercial and Tech Forum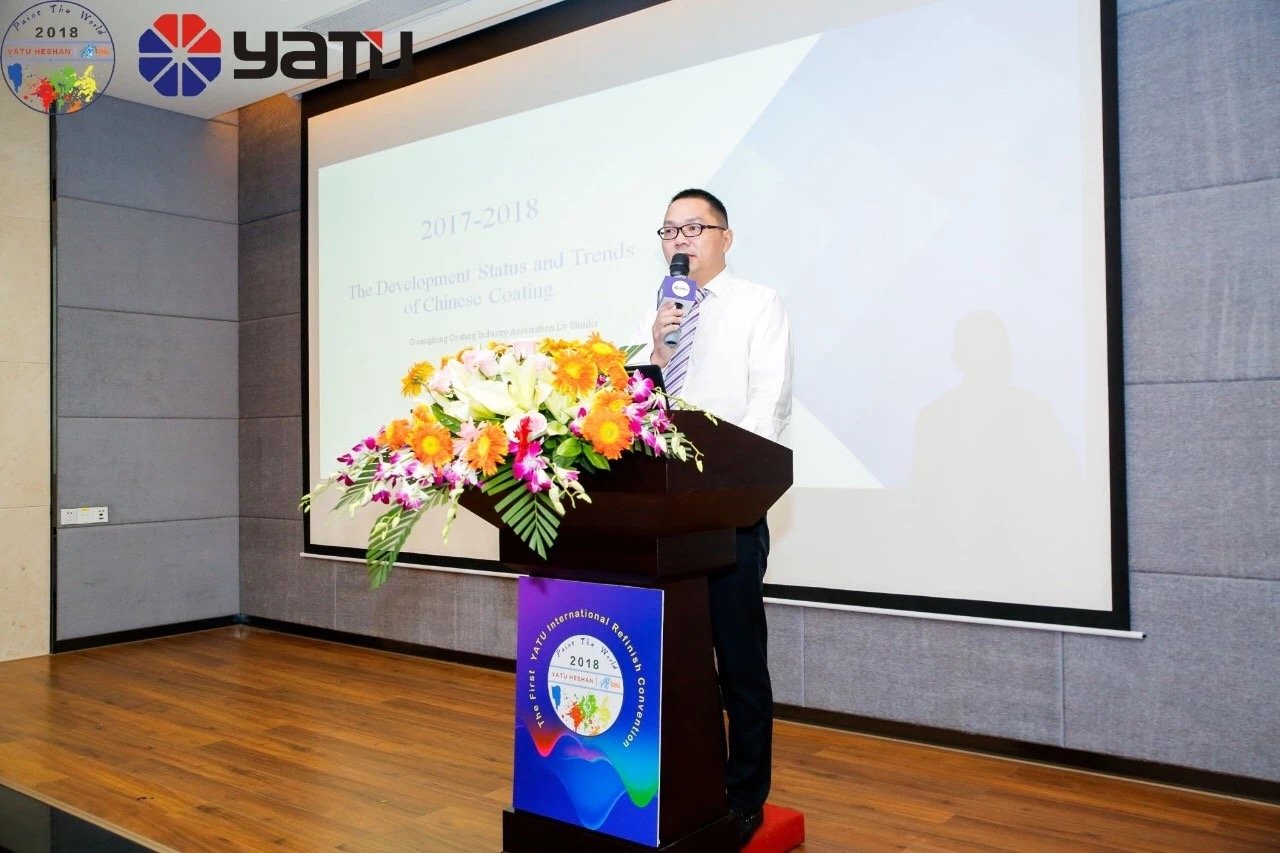 General Secretary of Guangdong Coating Association Mr Shuilie Lv is giving a Speech to customers
Vice GM of International Business Department Mr. Ralph Shen is sharing overseas market plans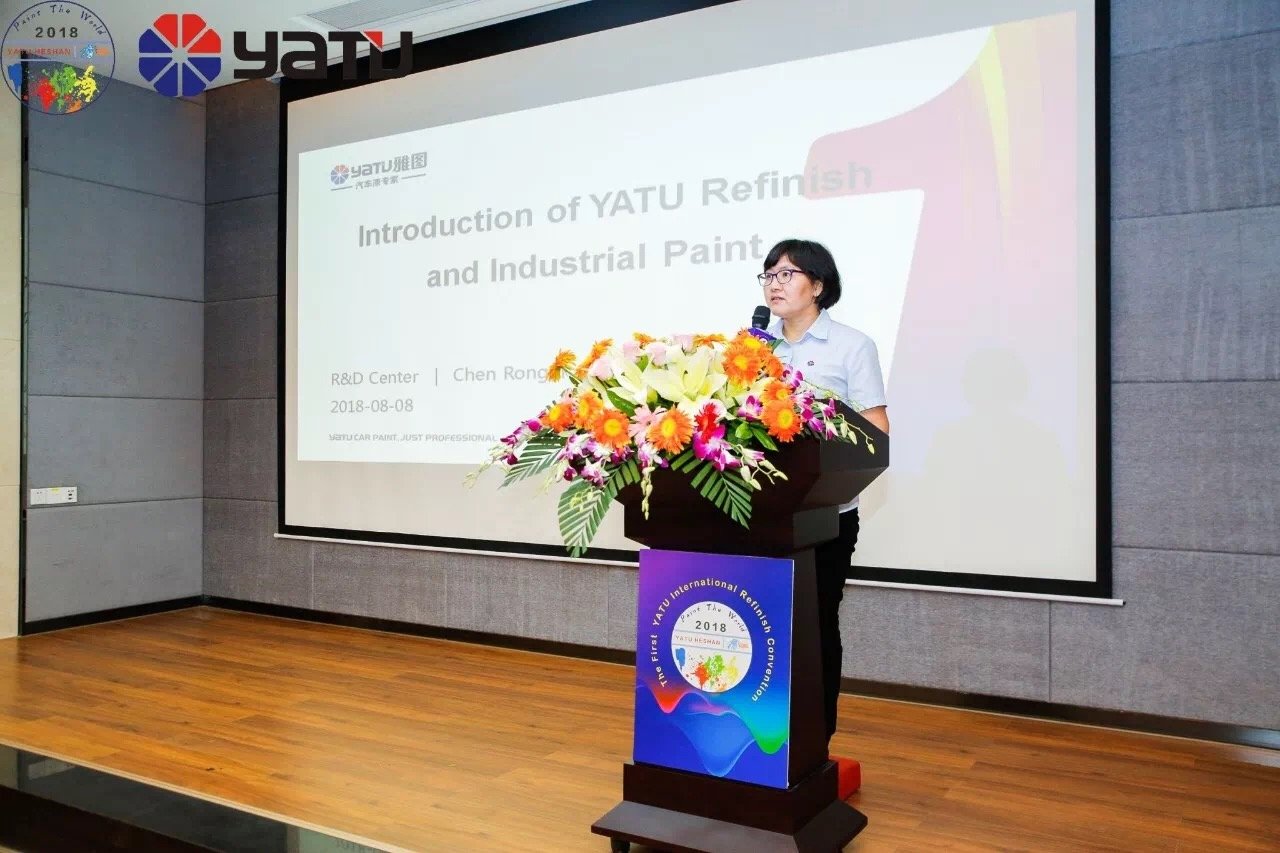 Deputy Director Mrs Rongai Chen from YATU Technical Center is showing the New refinishing system to customers

Since its foundation in 1995, YATU keeps on the product updating and becomes the famous automotive refinish manufacturer in China. Since the move to new factory, YATU dedicates more to supply customers the premium products and technology service. YATU hopes to strengthen and enlarge its global strategy through this convention.